When I finished
The Plantagenets
, I decided to find another history to listen to on Audible. I've always loved Greek and Roman history, and while searching the website, I found a series of lectures called
Famous Romans
given by Rufus Fears for the Great Courses. I'd heard of Professor Fears while I was a student at the University of Oklahoma--he'd been respected and loved by students there. In fact, his classes were so popular, I could never get into one! So while I missed seeing Dr. Fears while I was a student, I figured it would be interesting to listen to his lectures on audible.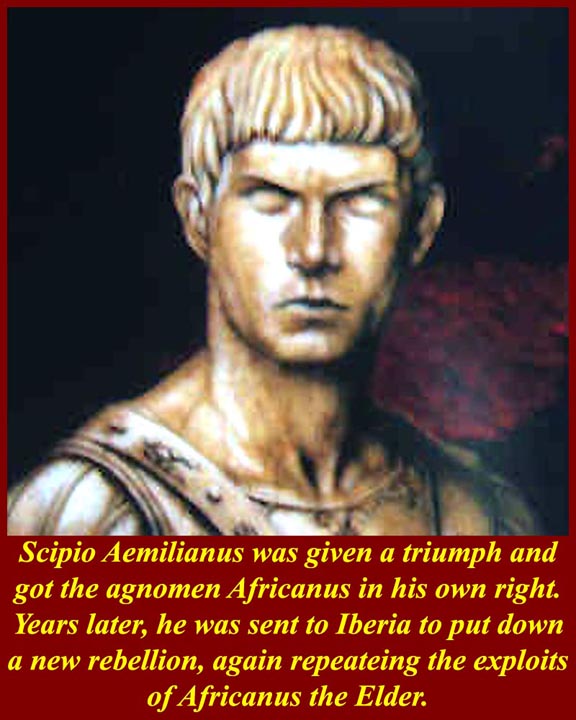 In Famous Romans, Fears gives us the history of Ancient Rome via the lives of its great warriors, politicians, philosophers, and poets. From the epic battles of Hannibal and Scipio Africanus, to the brilliant career of Julius Caesar, the stories of these great Roman citizens are engaging and informative. Fears narrates these biographies with passion and intelligence, and is quick to note the life lessons one can find in past. Like Plutarch, an ancient biographer he clearly admires, Fears thinks that the goal of studying history is to learn to be a better human being. In a time when it seems that so many people have little respect for the humanities, it's refreshing to hear someone so vigorously defend the study of history.
Yet,
Famous Romans
is as entertaining as it is intellectual. Many of these Romans lead fascinating, action-packed lives, full of epic battles, heroic virtues, and great tragedy. Others, like Nero, lead lives of utter depravity. Either way leads to a very interesting story. And that's the heart of what I like best about
Famous Romans
on audible; it's like listening to someone telling you a series of wonderful stories, with the added benefit of being historical. So if that appeals to you, I encourage you to give it a try.
Other Audible Reviews: